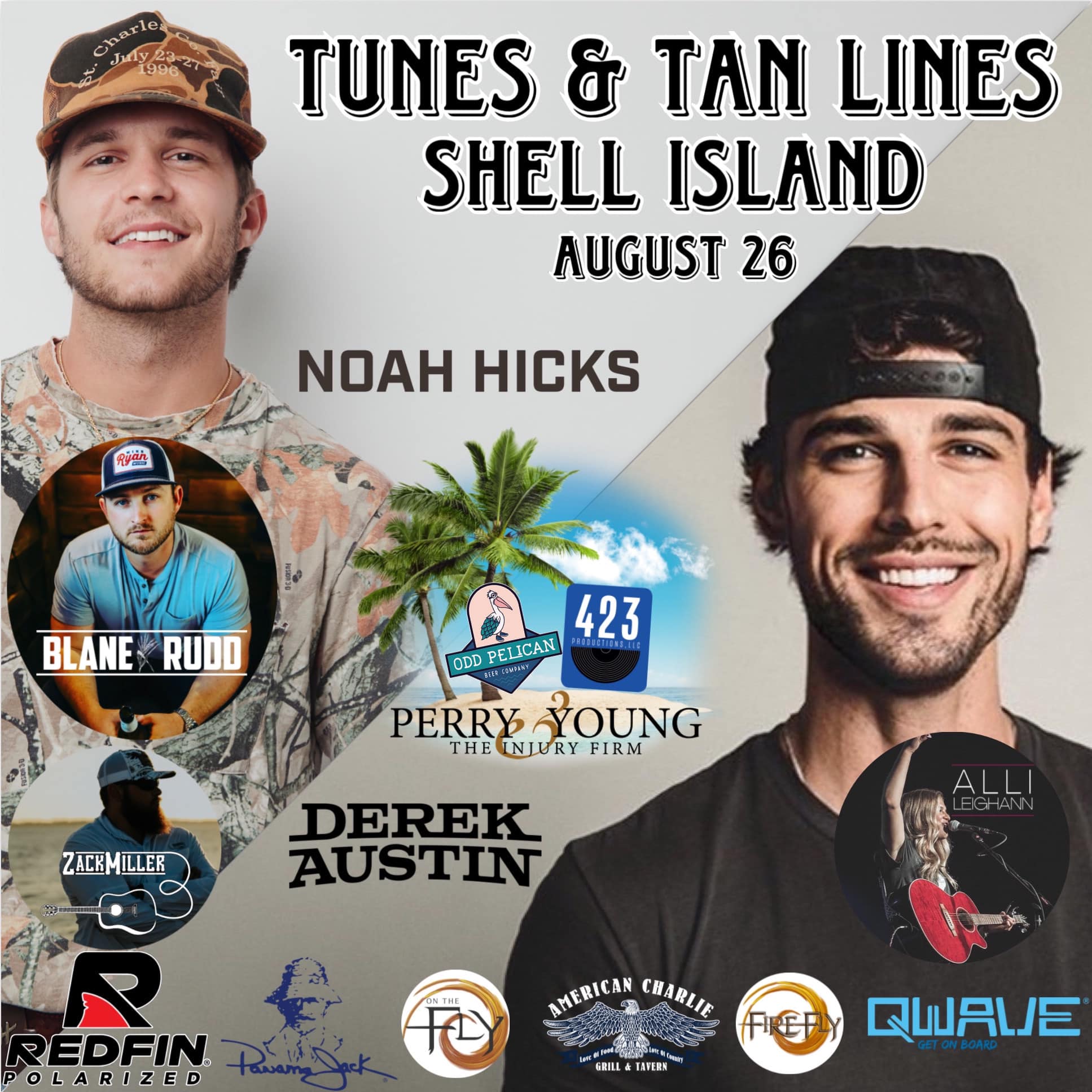 Tunes + Tanlines
We're bringing the noise back to Shell Island in Panama City Beach on August 26th!!!
Lineup:
Gas up your boats, load down your coolers, and pack the sunscreen. We're about to throw a party on the water!!
Music 12:30-5:30 (subject to change with weather)
Event is FREE to anyone that makes there way out! We will be asking for tip donations and the sponsors, as a whole, will match those donations to go to Gulf Coast Childrens Advocacy Center.